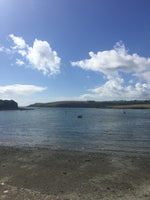 AliCe Studio
Right now AliCe is spending time out and about on our beautiful coastline taking inspiration from wild and natural things and drawing from the sense of freedom we only get from being in nature. 
While browsing our website if you have any questions about our unique Irish contemporary jewellery, or would like to discuss a commission or have a bespoke piece made, drop us a note through our contact page.
Looking forward to creating your design.
AliCe x
Contact Us